NEWS & LATEST PROGRAMMING - click shows or tags on the right for more
Creative Hub Advanced Fiction Graduates PART 3
This a recording of students reading work created on the Fiction and Advanced Fiction Courses at the Creative Hub, Auckland's waterfront writing centre. Both these courses run for 30 weeks. The students take part in a number of workshops by leading Auckland novelists and writers, such as Roger Hall, Tessa Duder, Sarah Laing, Michaelanne Forster and Tina Shaw.
They are also matched to a leading NZ novelist as personal one on one mentor. The students form a discussion group for the duration of the course, and critique each other's work in a supportive way, under the chairmanship of John Cranna, director of the Creative Hub. A number of these graduates have gone on to successfully publish work, both locally and internationally.
Website: www.thecreativehub.co.nz
The students involved in these podcasts include:
Jodine Stodart (Intermediate Fiction Course)
Robyn Deacon (Intermediate Fiction Course)
Ray Prowse (Intermediate Fiction Course)
Louise Callan (Intermediate Fiction Course)
Erin McKechnie (Intermediate Fiction Course)
Heidi North (Advanced Fiction Course)
Gilly Burnett (Advanced Fiction Course)
To listen to these shows, click here.
THE OBJECT – Interview with potter Barry Brickell
In this episode of The Object we interview potter Barry Brickell about his teenage years in Devonport. The iconic artist speaks about his early escapades around the neighborhood salvaging materials and knowledge which would later prove pivotal to his craft.
He speaks of some of the memorable objects he encountered around the North Shore and, most significantly, the industrial archeology of the region where he would gather the necessary ammunition for a career as a successful potter, railroad enthusiast, and curious observer and creator in the world of objects.
THE OBJECT: Gordon Graham's Photo Album (Japan, 1945)
On the latest episode of The Object we focus on a photographic album held in the collection of Devonport's Torpedo Bay Navy Museum. The images within it were taken in Japan by a NZ Navy cook, only a few months after the nuclear bombing of Hiroshima and Nagasaki. Although they were meant to be tourist shots, the moment in which they were taken has made this particular object one full of stories, playful anecdotes and a tactile reminder of the perils of war. The Object spoke to the photographer Gordon Graham, and to the Navy Museum's researcher Michael Wynd to unravel some of these stories, and, in a sense, bring the object to life.
Extras: There are three additional, unedited recordings which can help understand the context of this particular object.
History of the HMNZS Achilles: A history of the cruiser ship on which Gordon Graham was stationed shortly after the end of WWII
 The Mood in Post-War Japan: A discussion with researcher Michael Wynd on the overall mood on the HMNZS Achilles and the NZ Navy personnel's accounts of the bombing of Japan
NZ Becomes Nuclear Free + The Future of Warfare: Michael Wynd's summary of how NZ became nuclear free and his take on why nuclear weapons are unlikely to ever be used again.
With thanks to Gordon Graham, Michael Wynd and the Torpedo Bay Navy Museum. All archival sound used in this episode of The Object is licensed under Creative Commons.
THE OBJECT
The debut show of The Object looks at Devonport's Old Post Office: its history, some of the people behind restoring it and running it, and the larger issues around maintaining our heritage fabric, our architectural history and how we live within it. For this and more, tune in to The Object.
The Object is a series of short recorded audio documentaries (up to 10 minutes) on, broadly speaking, design and architecture. From unearthing the history behind simple everyday objects and buildings through to unraveling larger quagmires of urban design, The Object looks at the things that surround us, the people behind them, and, most importantly, the ideas that fuel them through a series of interviews with architects, designers, craftspeople, and anyone involved in the process of creating, using, or preserving them.
Do aesthetics matter where practicality will suffice? What are the stories (migrations, colonisations, strikes of folly or sheers genius…) that made significant changes to our everyday objects or architectural fabric? Who are the people in charge of imagining or running the buildings, the streets, and the public projects that will be with us for generations to come? How do all these objects and structures, histories and ways of using things contribute to a unique sense of community? This, and more, in The Object.
Iconic Encounters of a Vernacular Kind - WINNERS
The Depot is pleased to announce that the winning entries of our recent writing competition have been recorded at the Depot Sound studio and are now available as podcasts here on Jam Radio: Iconic Encounters of a Vernacular Kind.
The 1st prize winning story 'A Mall to Remember' (by Anna Harding) was read by Debbie Knowles.
The 2nd prize winning stroy `Anyone Can Play' (by Philippa Werry) was read by Riemke Ensing.
The highly commended story  'A Sense of Itself' (by Derek Jones) was read by Brian White.
The winning entries are available to read online at: www.morphmagazine.co.nz
Thank you to our sponsors:

Scherzophobia Final
Detected! The final fantastical, unsettling and wonderous Scherzophobia episode from transmission artist Jon Panther is available here.
Creative Hub Advanced Fiction Graduates PART 2
These latest JAM literary treasures are written and read by recent Creative Hub Advanced Fiction graduates Natalie Baker, Helen McNeill, Lindy Davis and James Muir.
The Creative Hub writing centre runs an Advanced Fiction Course at the Michael King Writers Centre in Devonport. This course is open to aspiring writers who have completed a Master of Creative Writing, or similar course, or who have had some work published.
Advance Fiction students work on their writing projects for thirty weeks, under the guidance of a number of leading Auckland writers including Tessa Duder, Roger Hall, Sarah Laing, Judith White, and others. The coordinator is John Cranna, director of the Creative Hub.

Click here to listen to the programmes.
Click here for more information about The Creative Hub. 
The Michael King Writers' Centre
This series of readings are by a group of talented young writers who have taken part in The Michael King Writers' Centre Young Writers Workshops.
Click here to listen to poetry readings by Isabelle Russell, Augusta Connor, Verity Johnson and Jessica Watson.
Scherzophobia: A Radiophonic Soap Opera
"I discovered that when you take anything out of the daily newspapers and put it on the screen, people go into a fit of laughter" Marshall McLuhan
Welcome to Scherzophobia: A Radiophonic Soap Opera by Jon Panther.
Prepare to be entertained.
Part One: This work is an exploration of humour (something sadly lacking in the world of Sonic Art) using the human voice free from the mechanisms of word-play and the coding of language.

Part Two: A reference to our prehistoric past when vocal sounding communicated emotional complexity. Are those girls crying, laughing, having an orgasm or in need of addressing serious mental health issues – or all of the above?

Part Three: Hanna-Barbera/Warner Bros, Cartoon Foley, The Magic Roundabout, Batman; children's shows such as this are responsible for a generation of twisted deviants…thank goodness!

Part Four: A German friend of mine working in the sex industry did a stint on the phone-in-fantasy lines...
Part Five: Available now
Find out more about these shows at: www.audiotopsy.wordpress.com/radiophonic

Creative Hub
Last month Jam Radio hosted two fiction writers from Auckland's Creative Hub writing centre (www.creativehub.co.nz) who recorded their stories and mused about their craft with Federico Monsalve.
The first tale to be released, The Angel Approaches the Shore by Dr. Jan White, is an excerpt from her upcoming novel and signals a pivotal point in the gripping and multi-layered family saga.
The second story, a fast paced science fiction novel excerpt by Simon Hatcher, will be out shortly.
Both tales were mixed by The Depot's recording studio intern Kelly Otter and can be heard online here.

IT ALL HAPPENS AT 528fm
Thats right, 528fm heavyweights Logan, Spencer and Eden bring you a brand new Jam Radio show.
"Why hadn't we thought of it sooner? This is the type of radio WE wanted to hear".

A drummer, an artist and a DJ bring to the radio the same type of vibes as the flat they share in the 'Land of Kings'. Providing the latest fresh music, news, interviews, reviews, goings on and even live mixing, it'll be the best hour of your day.

528fm is not only available on Jam Radio but you can watch the live show, request music, ask questions, have a chat to (and a laugh at/with) the guys on Ustream. Stay locked to our Facebook page to hear when to tune into the next live stream:
The 528fm Show on Jam can be found here: 528fm
Facebook: 528fm
Ustream: 528fm

WORDSMITH REQUIRED FOR LOCAL MUSIC REVIEWS
Jam Radio is looking for a snappy young volunteer reviewer to review local music releases for Jam Radio. Paid in CD's, huge appreciation, mentoring and experience using Jam's radio programming equipment. If you are interested please contact Emma on emma.whitlock@depotartspace.co.nz .
SAMRB
New Zealand singer-songwriter samRB released her debut album 'Seems I Might Be Human' with a band of well-known local musicians, including Mike Chunn, Greg Clark and Jordan Clark.

'Life Has Just Begun' was performed as the anthem at the end of the NZ film 'The Insatiable Moon'. Producer Mike Riddell describes Sam as "quite simply, a brilliant musician - both a talented songwriter and gorgeous singer, she makes songs with depth and feeling and her album is one to look out for".

REVIEW: Go to Elsewhere to read Graham Reid's album review.
LISTEN: Go to Reverbnation to hear 'Seems I Might Be Human' (coming soon to Jam Radio)
BUY: Go to iTunes to buy the album
'Seems I Might Be Human' was produced, performed on, mixed, mastered and engineered by Andrew Buckton at Studio 203. All songs written by samRB.
INTERMEDIATE BATTLE OF THE BAND WINNERS
Over a weekend in late January, The Depot had the pleasure of taking the Intermediate Battle of the Bands 2010 winners Octamystic to the renowned Karekare Recording sound studios for a live recording session. The 11-member band from Wesley Intermediate (aged between 10 - 13 years) spent two days in the idyllic West Auckland setting recording two songs (Alleyways and Move On) and accompanying videos with charismatic director Nigel Horrocks in his legendary recording studio (made famous by ists work with bands like Crowded House, Radiohead, Portishead, and many more).
You can hear their incredible collaboration here, on the 'NZ Music on Jam' show (right) and see a glimpse of their experiences recording in the video above (video by Federico Monsalve for The Depot).
BLATHER 2011
For the first Blather show of 2011 the fabulous Lucy and Levin chat with Richard Dalton, the movie-buff owner of Capitol and Lido Cinemas. Discover inside secrets from behind the screens and listen out for Richard's movie picks of 2011.
RECENT RELEASE: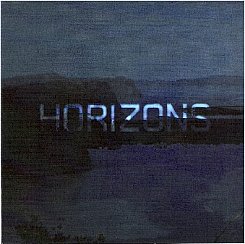 The Depot's very own Mark Howden recently released a stunning new acoustic album 'Horizons' on his label Waht Records. With rich vocals, melodic harmonies and yearning guitars, 'Horizons' is heart-stoppingly beautiful. Music reviewer Graham Reid of Elsewhere writes:

"With an acoustic backdrop of fingerpicking but some deftly weaving electric guitar throughout, a touch of piano and some tonal electronics, Horizons explores the mystical aspects of love, life and the great unknown.
But this isn't introverted bedroom-folk, more like ambiguous poetry set to song and delivered with gentle warmth because the object of his affections (real or imagined) has brought out the best in the singer's character." (more here)
You can listen to Horizons by clicking here or NZ Music On Jam at right.
To find out more about Mark, Waht Records and Horizons click here.

THE KERR STREET CREW
Kiwi Christmas from Federico Monsalve on Vimeo.
Check out The Kiwi Christmas Song, a tune driven by a soulful violin melody, an infectiously catchy beat and lyrics that make the hair at the back of your neck stand up.
The Kerr Street Crew - who wrote and recorded 'The Kiwi Christmas Song' - are part of The Depot's current PACE* programme. The song was written as part of the PACE 'Business of Music' workshop which provides music practitoners with an understanding of how the music industry works. The workshop, held every two months, is facilitated by Adee Keil, ex Manager and mentor of Nesian Mystik, Adeaze, Iva Lamkum, Erahka, The WBC and The Misfits of Science. The band comprises of: Vanessa Rare, Kip Tipuna, STKS, Daniel Munro, Indi Star, Ross Larsen and Adee Keil.

In the true spirit of Christmas the proceeds from the song will go to the Auckland City Mission.

You can catch a special sneak preview of the song before it is released by clicking here.

PACE -Pathways to Arts and Cultural Employment - provides career guidance and mentoring to artists seeking employment and self employment in the creative sector.
For additional information on PACE contact:
Lynn Lawton on pace@depotartspace.co.nz or (09) 963 2328

For information on The Kerr Street Crew contact:
Adee Keil on (027) 631 5358
Creative Hub Literary Programme for Jam Radio
The Creative Hub is a new writing centre in central Auckland which runs an Advanced Fiction Course at the Michael King Writers Centre in Devonport. This course is open to aspiring writers who have completed a Master of Creative Writing, or similar course, or had some work published.
In 2010, the group of nine students worked for thirty weeks, under the guidance of a number of leading Auckland writers, including Tessa Duder, Roger Hall, Sarah Laing, Judith White, and others. The coordinator was John Cranna, director of the Creative Hub.
In this series of programmes, the graduates of the course read from the novels and short stories they worked on during the year. A number of the students have won prizes in national short stories awards or had work published in leading literary magazines.

Click here to listen to the programmes.
Click here for more information about The Creative Hub. 
Vic Unplugged
The Vic Unplugged: Wednesday 27th October from 7pm
Click here for more information about the evening, and the performers . 
Toi Ora Eclectic Collection
Toi Ora Live Art Trust has recently launched an album of grass roots music recorded in their studios in celebration of Mental Health Awareness Week. The album includes an eclectic range of music from Kiwiana folk rock to gothic reggae all recorded between 2000 - 2007 by Toi Ora musicians. You can find out more at www.toiora.org.nz
Cultural Icons - Graham Beattie
In this Cultural Icons interview, Graham Beattie is interviewed by Graeme Lay.
The interview takes the form of a journey through Graham's career; from his early love of books to his becoming a reputable children's book seller, book reviewer, the Managing Director/Publisher at both Penguin and Scholastic, a book awards judge and finally, what inspired him to start publishing his blog (http://beattiesbookblog.blogspot.com/) which is now one of New Zealand's most read blog-sites, receiving 10 - 14,000 visitors per week. 
Click on the Cultural Icons show on the right to listen to this fascinating account of an incredible career by one of New Zealand's most well-read Cultural Icons.
COMING SOON: Riemke Ensing; poet and writer interviewed by Denys Trussell.

A Doctorate in Hip Hop - PHD
PHD interviewed by Jam Radio in the latest 'Spreadin' the Jam' programme.
The talented duo chat about their musical growth; from producing predominantley underground hip hop to releasing their latest single, "All The Same", an up-tempo party anthem.
Click here to listen.
Bill Direen
Depot Sound (Jam Radio's noisy big brother) has just finished mastering the upcoming album by the phenomenal and iconic William 'Bill' Direen. The album was recorded by Direen himself at his  home in Paris. Loosely, it's an avant-garde form of minimal rock, with a range of textures and dynamics that seem to encapsulate a lively recording ambiance at the core. Bill's currently in NZ as a writer-in-residence at the Michael King Writers centre in Devonport…so he's just up the hill! His album is being released through Powertool Records in Sept 2010.
Here's Bill in the BILDERS 2007 - High Are the Mighty ('In Guantanamo')
And here's Kelly Rose, singer/songwriter with "Outta Sight" her first single release. This debut music video was filmed in our very own sound studios!
MIXTAPE with Anna Kaye
Our latest show series 'Mixtape' gets musically intimate with guest hosts who share their carefully crafted mixtape of tunes. The rules are loose but Jam asks each guest host to choose 10 songs that have had meaning for them personally and tell us why.
First up, Anna Kaye who has just released her EP 'Little Bonfire'. Hear her amazing single 'Back on Board' featuring the Engineers on this first Jam Mixtape along with music by other NZ and international artists.
CLICK HERE TO LISTEN
If you would like to make a Jam Mixtape get in touch!
NEW CULTURAL ICONS WEBSITE COMING SOON!!
With over twenty Cultural Icons interviews online here at Jam, dozens more lined up and no end date to the project, it has become clear to us that the Cultural Icons programme requires its own website. A platform is now being built with the aim of creating an accessible, easy to use online archive of the Cultural Icons interviews which will proactively promote these iconic New Zealanders.
LATEST CULTURAL ICONS PROGRAMMES WITH:

Bradford Haami
Barry Brickell
Nigel Brown

For more information or to listen to the Cultural Icons programmes click here.

Image:  Denys Trussell and Nigel Brown in the studio.
CULTURAL ICONS at Jam Radio
In December 2009, Jam Radio of Depot Artspace received significant ARST (Arts Regional Services Trust) funding from North Shore City Council. The funding is to assist in creating a series of interviews with iconic New Zealanders who have shaped the Auckland arts and culture scene over many years.
The Cultural Icons project will be produced over a two year period, with audio and film from the interviews made accessible online. It will include, amongst others, artists, writers, biographers, actors, arts critics and commentators. Click the link below for these programmes and check back regularly for further completed interviews.

Featuring: Ian Wedde, David Eggleton, Barry Brickell, Vincent O'Sullivan, Shonagh Koea, Dean Buchanan, Denys Trussell, Martin Edmond, Hamish Keith, Kevin Ireland, Martin Rumsby, the Daughters of ARD Fairburn, Graeme Lay, Rachel Power, Julian McCarthy, Louis Rawnsley and Archie Bowie.
Spreadin' the Jam
In these programmes, emerging (and very talented) New Zealand musicians talk to Jam radio and share some of their experiences and their music. You heard it here first! Latest programmes from:
Maia Te Aroha (aka MTA) is a velvet voiced musician who has recently contributed to Sweet Dreams, a collaborative CD which includes tracks by Dai Hamo and Lady Sheeq.  She is also part of Phatmatics, a soul/funk/reggae/jazz band from Auckland.  She chats with us about her experiences, her extensive musical influences and about how she came to write some of her songs in Maori.

Rap and Rn'B artist Rokidd (aka Rowan Cashtri) tells us about his early mixing experiments with his mum's record player and his decision to make a real commitment to music.  Rokkid has been signed with D.Love on their label Nu Geno where he is busy recording NZ's next big Rn'B single.  Listen out!

James Crompton performs his special blend of indie/folk/punk both as a solo artist and in his band The Standard Deviations.  Hear about how he crafts his songs, his first experiences performing live at the Temple Bar open mic and how he persuaded his mum that being a musician was ok.  

Talented singer-songwriter Anna Kaye gave up the guitar and the solo open mic nights, set up a band (Anna Kaye and the Engineers) and is now focussing all her energies on releasing an EP and music video.  She talks with Jam about this process and her recent musical highlights (including hearing her song playing in the supermarket!)
Graham Candy has acting, singing and even ballroom dancing under his belt, so this youngster is no stranger to performance. With his infectiously good compositions and 'Peter Pan' attitude, he will be going far. Listen in for some great music and tales.
Finding a Sponsor for your Radio Show
As you are aware, Jam Radio charges sliding scale rates for training, equipment use and hire, and editing. This is to cover the costs of the running of the station. It's very rare that Jam makes exceptions for a discount in rates, as the small income we generate is vital for the stations operation, and is not for profit.
If finding the money to put on a show or a regular series is difficult for you, there are other ways to fund it. If you would like to know more about sponsorship for your radio show get in touch with us.
It's a Metal Meltdown!
The astoundingly well-named Dragana Yelavich presents another of her all metal music shows - the Metal Meltdown #4. Dragana's passion for metal is undeniable, and her shows are always a great romp through the genre
New Music Programming Wanted for Jam
We're on the hunt for new music programming. If you have an idea for a show, get in touch. We can also help you in finding sponsorship!
ABOUT US
Jam specialises in on-demand arts and culture programmes by talented and dedicated members of our arts community. Programmes have been produced locally and are accessible 24/7. Jam Radio is not live-to-air, and you can't tune your radio into it. It's best described as a creative audio bank, that lives on the internet and only the internet.
The station was launched by the Depot Artspace in 2007, and since then its listenership and reputation for quality programming has grown steadily. On the site new programmes are first uploaded to the main page, and archived after a few weeks. Archived programmes can be found under tags or show name. We encourage you to discover our wealth of insightful, thought provoking and entertaining programming.
Our studio lies within the sound area of the Depot Artspace, 28 Clarence St, Devonport, Auckland. Come visit!